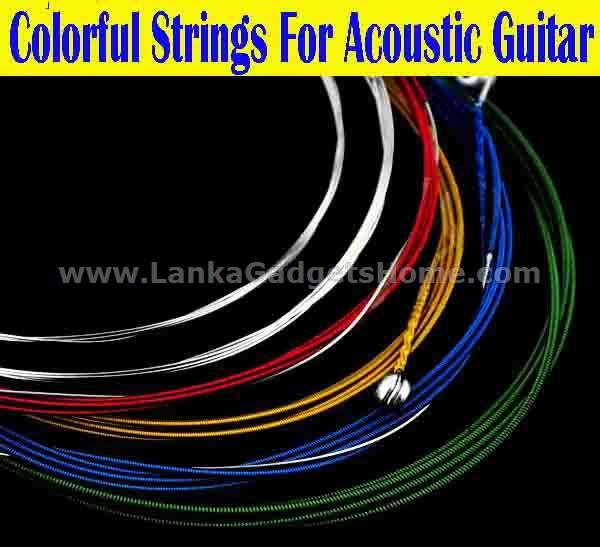 Set of 6 Rainbow Colorful Color Strings for Acoustic Guitar

Product Description, Features and Technical Details :


Features:
Made of high quality stainless steel and colorful coated copper alloy.
These strings are perfect for blues, jazz and classic rock.
The tone is rich and warm with abundant harmonics.
Sound is clear and bright.
Made of steel, extra-light & high-quality, it have a long work life.
Each string comes individually wrapped and are placed together in a bags.
Perfect for guitar learners to practice.
Specifications:
E string (1st) .012"(0.304mm) stainless steel
B string (2nd) .016"(0.406mm) stainless steel
G string (3rd) .024"(0.61mm) red bronze wound
D string (4th) .032"(0.813mm) yellow bronze wound
A string (5th) .042"(1.016mm) blue bronze wound
E string (6th) .053"(1.32mm) green bronze wound
Weight: 30g
Package Included:
1 x Set of 6 Rainbow Colorful Guitar Strings
Price Rs: 350.00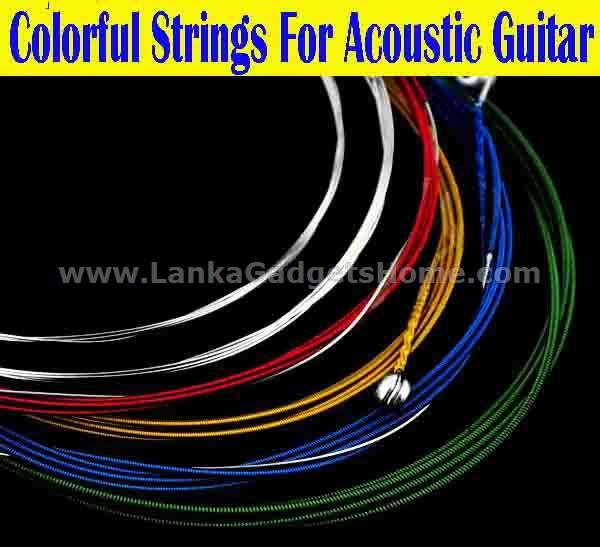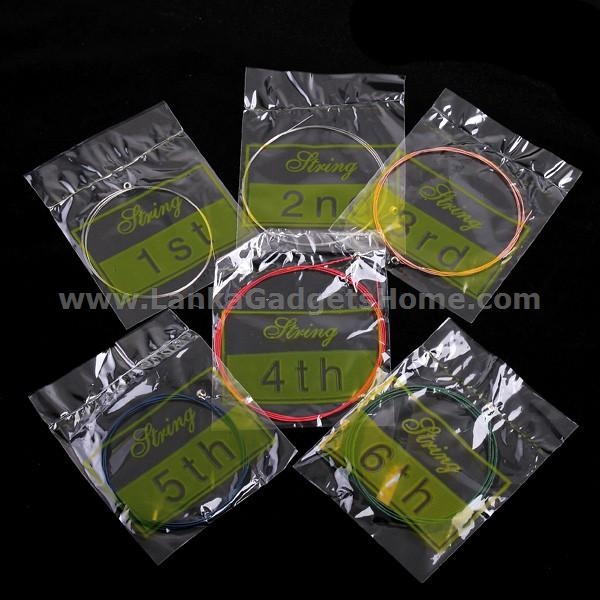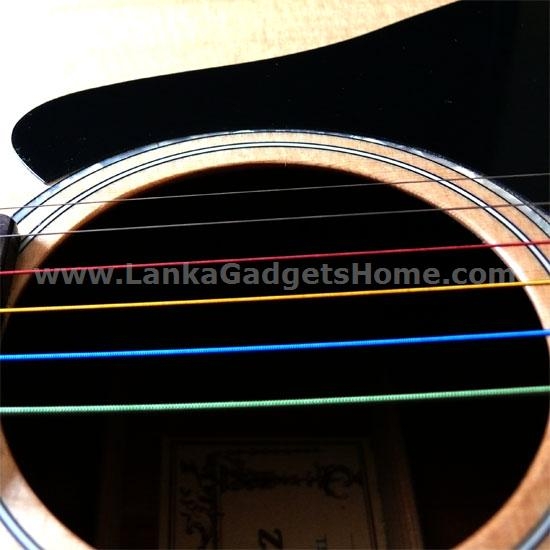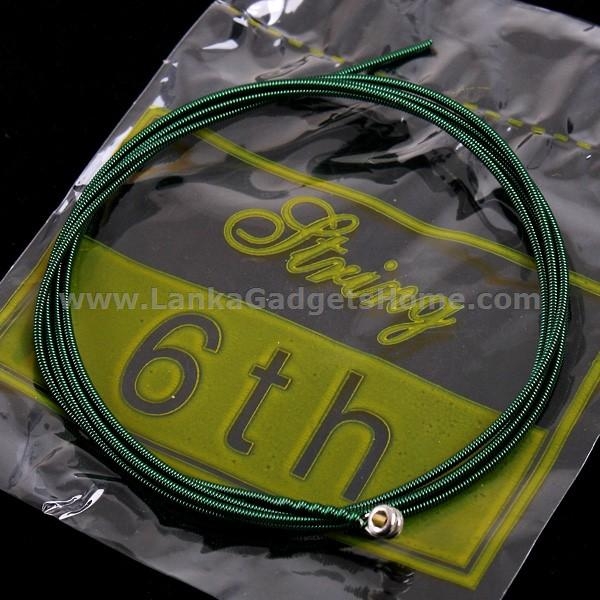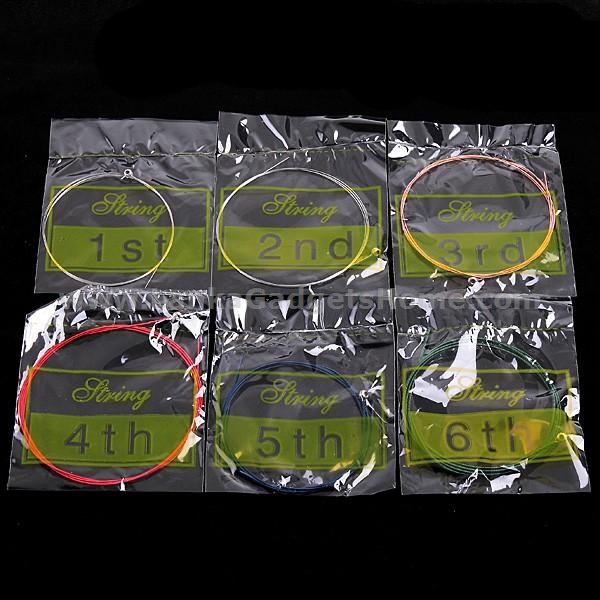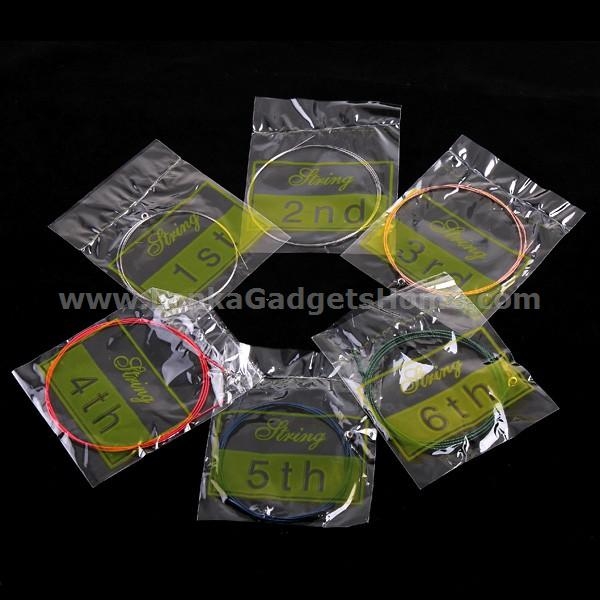 Tel:
077 8 39 39 25
075 4 100 545
E-mail:
info@LankaGadgetsHome.com
Showroom:
No:4B, (1st floor)
High Level Rd,
Kirulapone,
Colombo-06.
Opening Hours:
Monday to Saturday : 9.00 am to 6.00 pm
Closed on Sunday & Mercantile Holidays.
Bank Deposit/Transfer Payments:
Account Holder: Lanka Gadgets Home
Account Number: 061200110020300
Bank Name: Peoples Bank