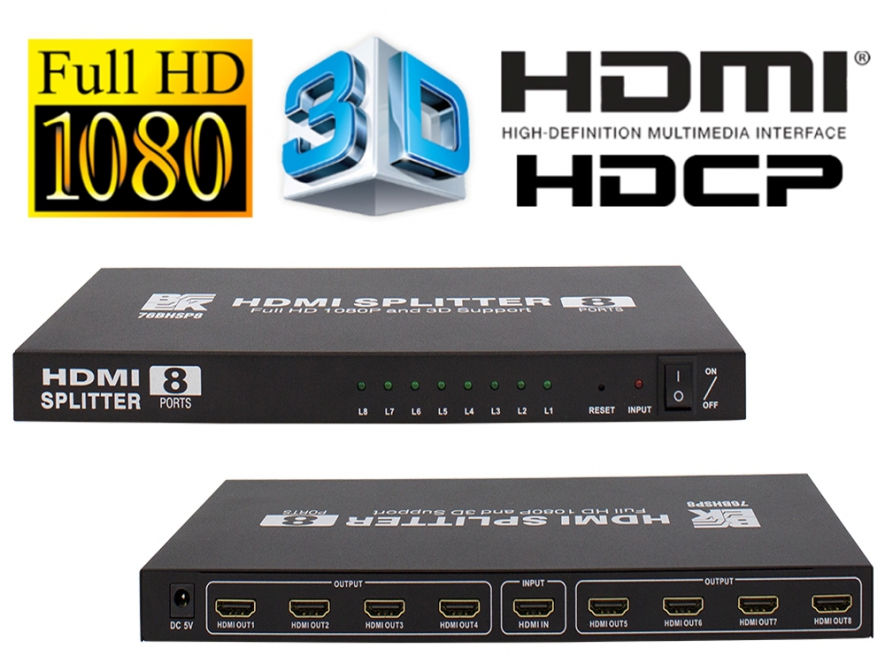 8 Port HDMI Splitter 1x8 Amplify 25M 1080P HD Splitter Support HDMI V1.3 / V1.4

Product Description, Features and Technical Details :


Introduction:
This HDMI splitter lets you use multiple screens with one HDMI source. This reliable HDMI splitter will take any HDMI signal (rev 1.4) and duplicate the signal, sending the same high definition signal to 8 displays simultaneously.
This splitter is beautiful in appearance. It distributes the input of the HDMI signal into the eight identical outputs simultaneously. It supports HDCP and the real HDMI 1.3b / 1.4 its video amplifier bandwidth can be up to 2.25Gpbs/225MHz.
The HDMI Splitter offers solutions for HDTV retail and show site, HDTV, STB,DVD and Projector factory, noise, space and security concerns, data center control, information distribution, conference room presentation, school and corporate training environments.

Description:
• Cascaded: Large distribution achieved by cascading the HDMI Amplifier Splitter.
• Distribute HDMI VER 1.3b / VER 1.4 signal up to 8 display devices
• Supports high resolutions up to 1920*1200 including 480p, 576p, 720p, 1080i and 1080p
• Supports Blu-ray 24/50/60fs/HD-DVD/xvYCC
• Supports deep color 30bit and 36bit
• Compliant with DTS-HD/Dolby-true-HD/LPCM 7.1/DTS/Dolby-AC3/DSD
• Maintains same image quality as source, up to 1080p
• Supports HDCP compliant devices
• Metal casing design and overall shielding without signal interference
• Gold plated connectors
• Supports HDMI signal re-timing with cascading above 3 layers in full-HD 1080p format and 2D and 3D Supports an input HDMI cable up to 15 meters @ AWG24 HDMI standard cable length and an output up to 25 meters.
Features:
Support HDMI VER 1.3b / VER 1.4
HDCP pass-through
Support highest video resolution 1080p
High performance up to 2.25Gbps
Support uncompressed audio such as LPCM
Support compressed audio such as DTS Digital, Dolby Digital( including DTS-HD and Dolby True HD )
Support 3D / Full HD
Vertical Frequency Range: 60Hz / 85Hz
Signal Input: HDMI Signal
Input Video Signal: 0.5 -1.0 volts p-p
Input DDC Signal: 5 volts p-p (TTL)
Maximum Single Link Range: 1920X1200, 1080P
Output Video: HDMI VER 1.3b / VER 1.4 + HDCP1.0/1.1/1.2/1.2a/1.4
VGA: 640x480,800x600,1024x768,1920x1200
HDMI Compliance: HDMI VER 1.3b / VER 1.4
Video Amplifier Bandwidth: 2.25Gpbs/225MHz
Interlaced(50&60Hz): 480i,576i,1080i
Progressive(50&60Hz): 480p,57 6p,720p,1080p
Operating Temperature: 0 to +70 Celsius
Storage Humidity: 5% to 90 % RH (no condensation)
External Power Supply: 5V DC
Converter Unit Cert.: FCC,CE
Power Supply Cert.: CE,FCC
Package include:
1 * HDMI Splitter 1 x 8
1 * Power Supply Adapter 5V (110-240V)
1 * User Manual
Price Rs: 9500.00 7500.00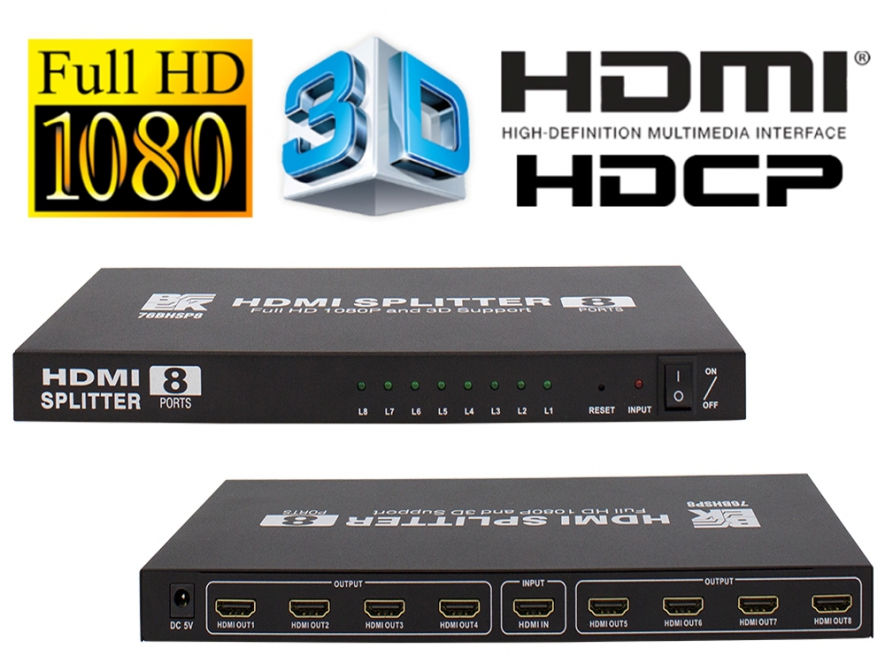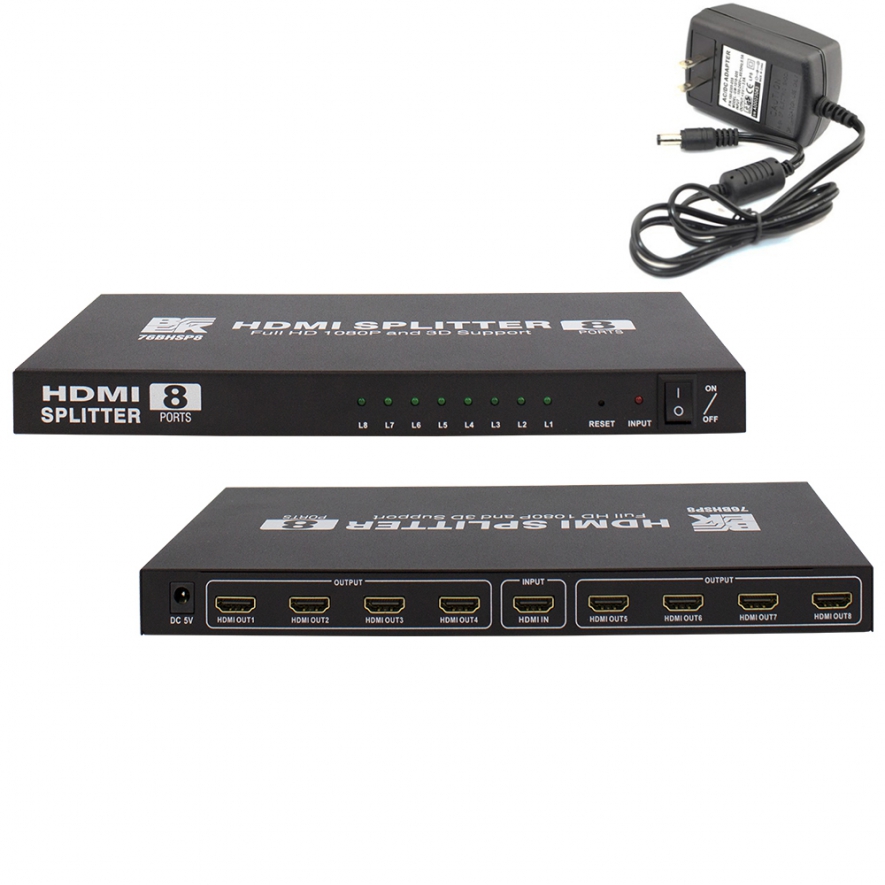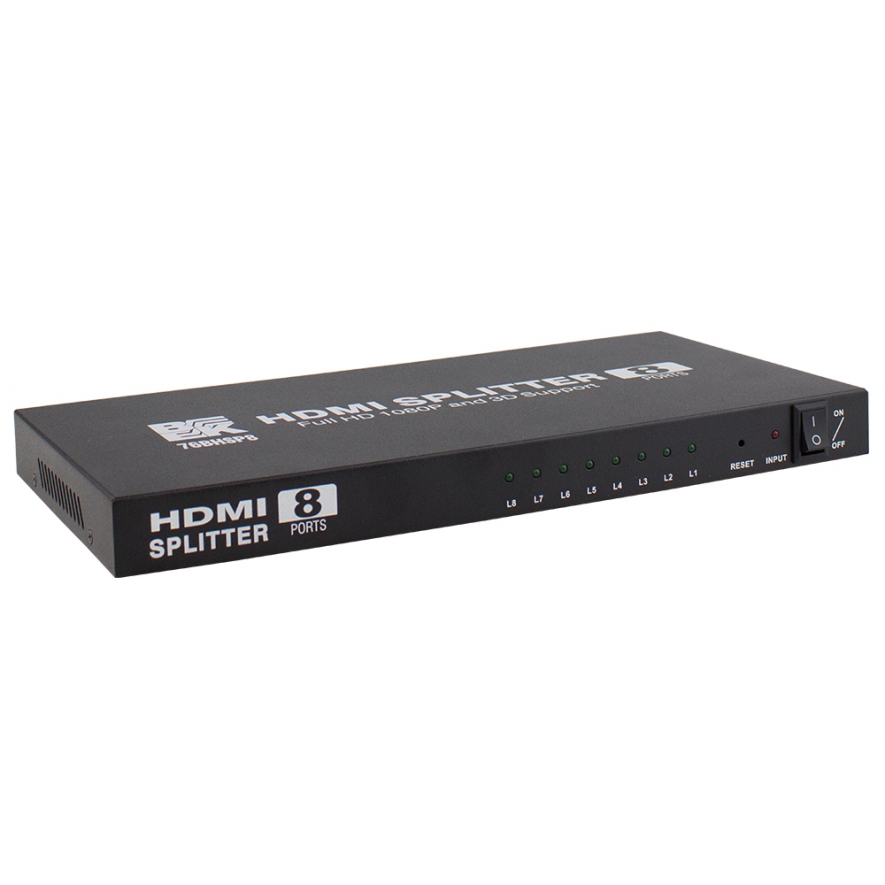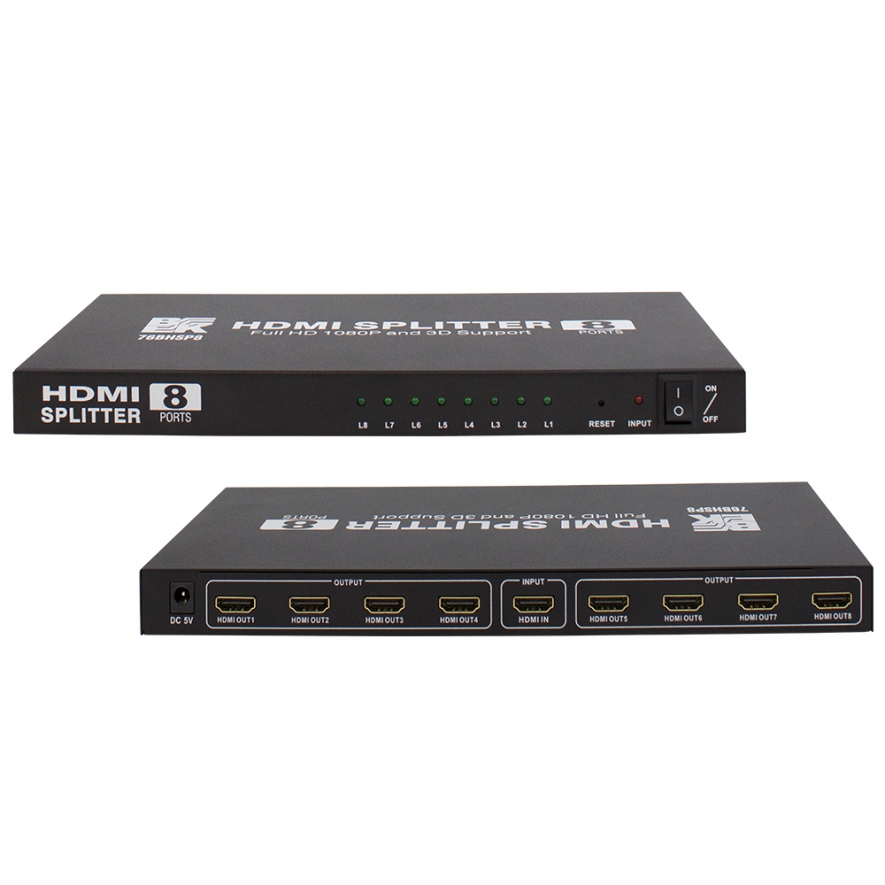 Tel:
077 8 39 39 25
075 4 100 545
E-mail:
info@LankaGadgetsHome.com
Showroom:
No:4B, (1st floor)
High Level Rd,
Kirulapone,
Colombo-06.
Opening Hours:
Monday to Saturday : 9.00 am to 6.00 pm
Closed on Sunday & Mercantile Holidays.
Bank Deposit/Transfer Payments:
Account Holder: Lanka Gadgets Home
Account Number: 061200110020300
Bank Name: Peoples Bank