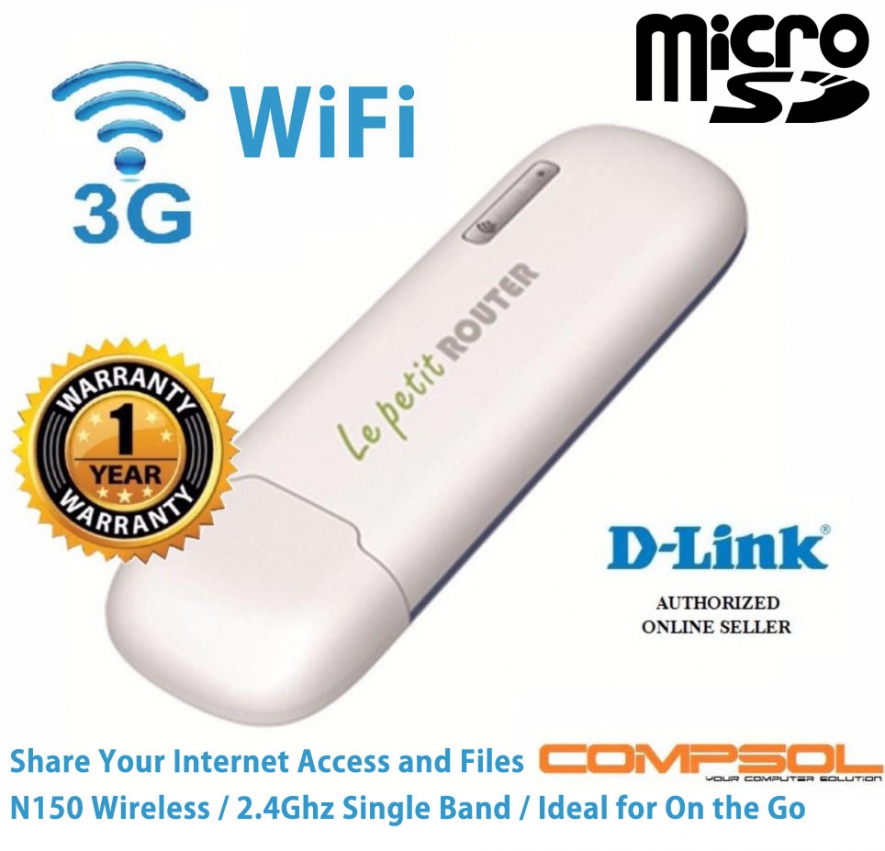 3G Dongle + 3G Modem WiFi Router D-Link DWR-710 N150 Wireless / 2.4Ghz Single Band / Ideal for On the Go Share Your Internet Access and Files

Product Description, Features and Technical Details :


Product details of D-Link DWR-710 3G Modem Router
GSM/GPRS/EDGE Band

900/1800 MHz or 850/900/1800/1900 MHz
Power Class 4 (850/900 MHz)
Power Class 1 (1800/1900 MHz)

UMTS/HSDPA/HSUPA/HSPA+ Band

2100 MHz or 850/900/1900/2100 MHz
Power Class 3 (+24 dBm)

Standards

802.11 b/g/n

Data Throughput

3G Downlink: Up to 21 Mbps
3G Uplink: Up to 11.4 Mbps

Security

Built-in firewall
WEP/WPA/WPA2

Web GUI

Internet Connection Setup Wizard
Connection Monitor
MAC Address Filter
Network Settings Manager
SMS Manager
Compose/Send/Read/Delete SMS
Firmware Upgrades

USIM Slot

Standard 6-Pin SIM card interface
Share up to 8 devices.
Can use any source usb ports.
Modem and wifi router all in one.
N150 Wireless / 2.4Ghz Single Band / Ideal for On the Go.
Share Your Internet Access and Files.
The D-Link DWR-710 Le Petit HSPA+ Router allows users to access worldwide mobile broadband networks. A slim, portable router with blazing fast speeds, the DWR-710 lets you do more with your 3G mobile connection than ever before. Once connected, users can get on the Internet, transfer files, stream media, and send and receive SMS messages. Simply insert your HSPA+ SIM card, plug in the DWR-710, and share your 3G Internet connection through a secure wireless network with other 802.11 b/g/n devices anytime, anywhere.
Optimal Performance With HSPA+ Technology
The Le Petit HSPA+ Router supports Evolved High Speed Uplink Packet Access (HSPA+) technology, which boosts maximum download speeds of up to 21 Mbps and upload speeds of up to 11.4 Mbps* to help reduce latency. HSPA+ is also backwards compatible with HSDPA, UMTS, EDGE, and GPRS technologies so you can stay connected wherever you are.
Share Your Internet Access
The DWR-710 also works as a Wi-Fi router, allowing you to connect it to a 3G network and wirelessly share your mobile Internet connection with any wireless-enabled PC or device. When you turn on Wi-Fi sharing mode, up to seven client devices such as smart phones, portable gaming devices, notebooks, and digital cameras will have fast access to your 3G Internet connection. When the Wi-Fi sharing mode is turned off, you can keep your PC connected to the 3G network while disabling its Wi-Fi radio to save battery power.
Practical Portability
The Le Petit HSPA+ Router is small enough to fit in your pocket – no batteries, cables, or additional hardware are required. The DWR-710 is easy to carry and its intuitive design guarantees portable convenience. No matter where you are and what devices you are carrying, you can stay connected with all your devices.
Specifications of D-Link DWR-710 3G Modem Router

General Features:
SKU: DL746ELBP8MDANMY-2082394
Size: (L x W x H) 6 x 2 x 11.5
Warranty period: 1 Year
Weight: 0.20
Warranty type: Local Manufacturer Warranty
Model: Comp-sol D-Link DWR 710 3G Modem Router
Network: 3G
What's in the box:
1 x 3G Modem
1 x Router DWR-710Quick Installation Guide
Price Rs: 5950.00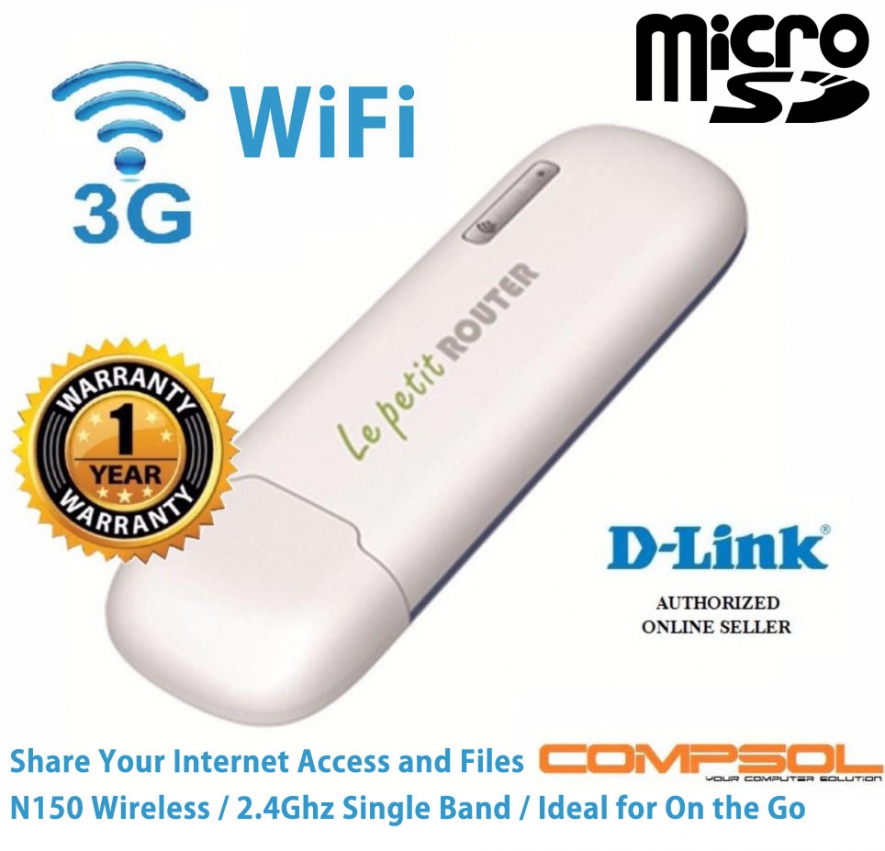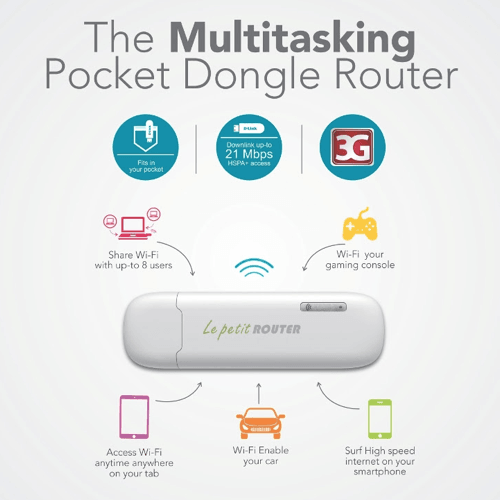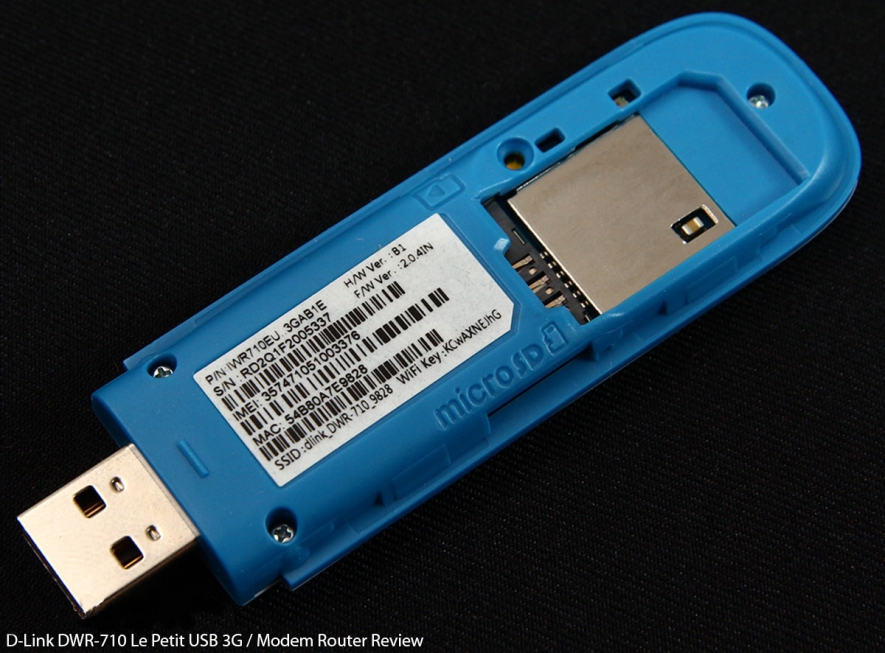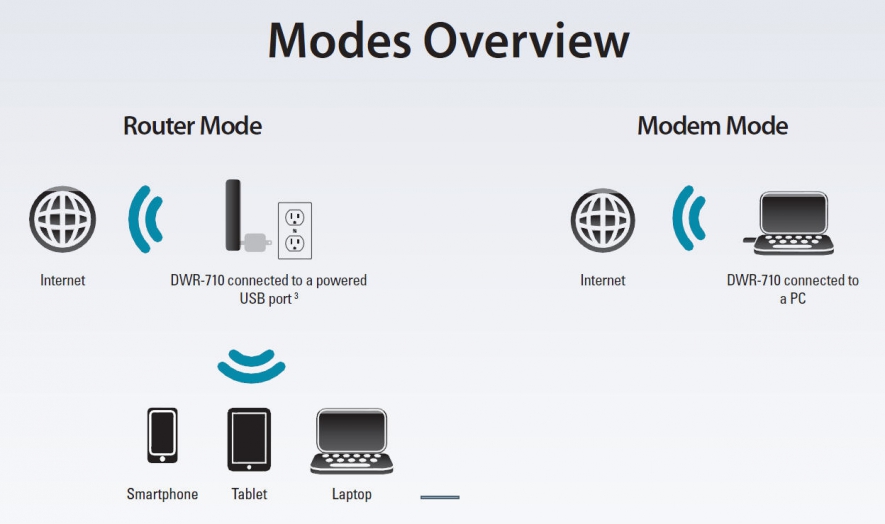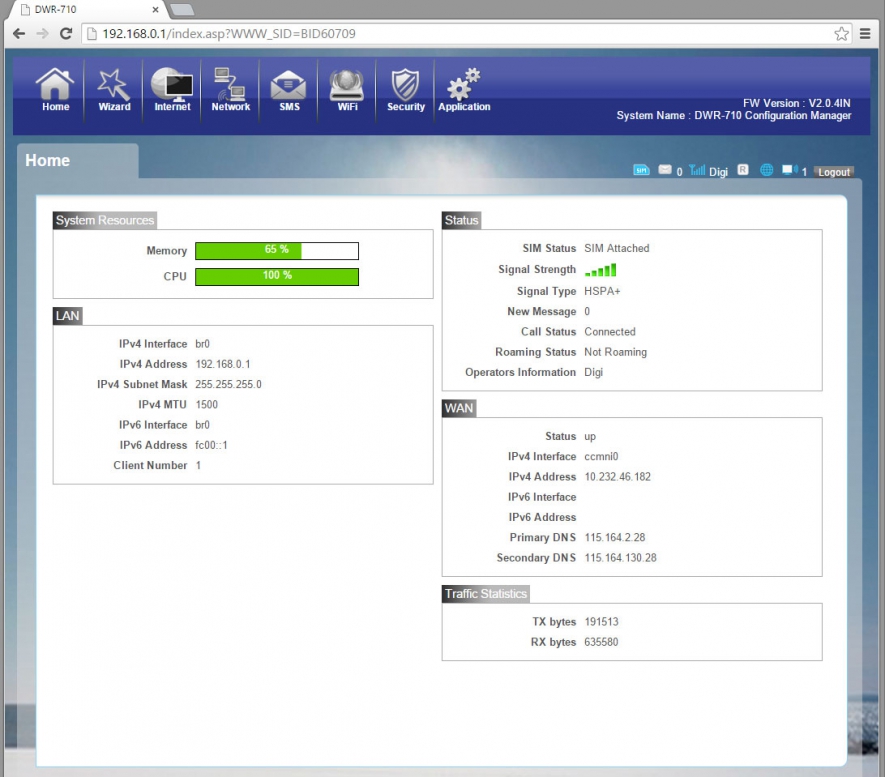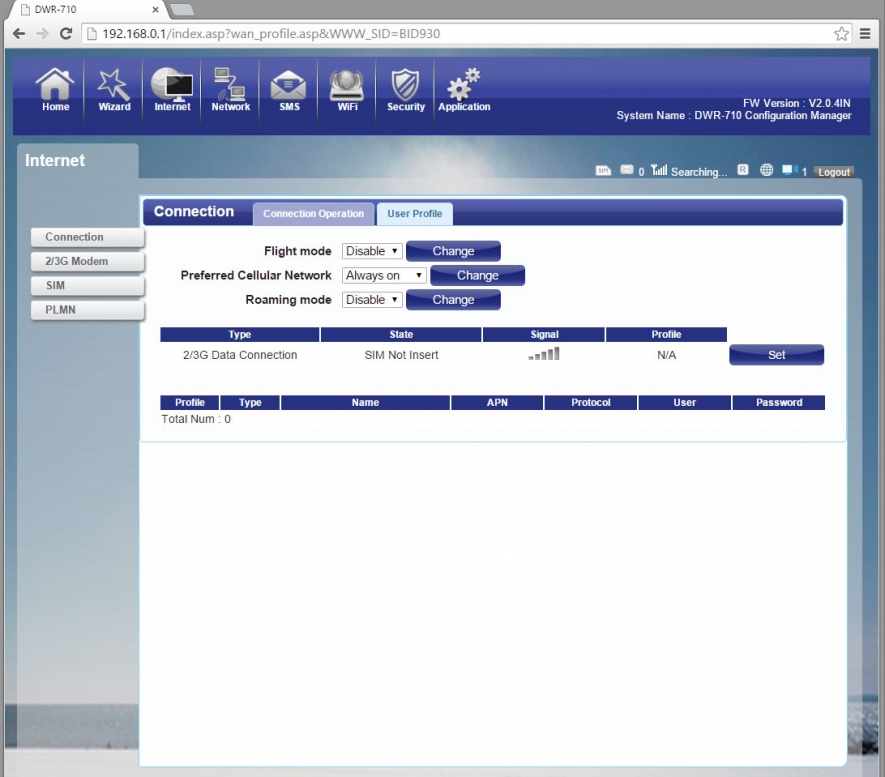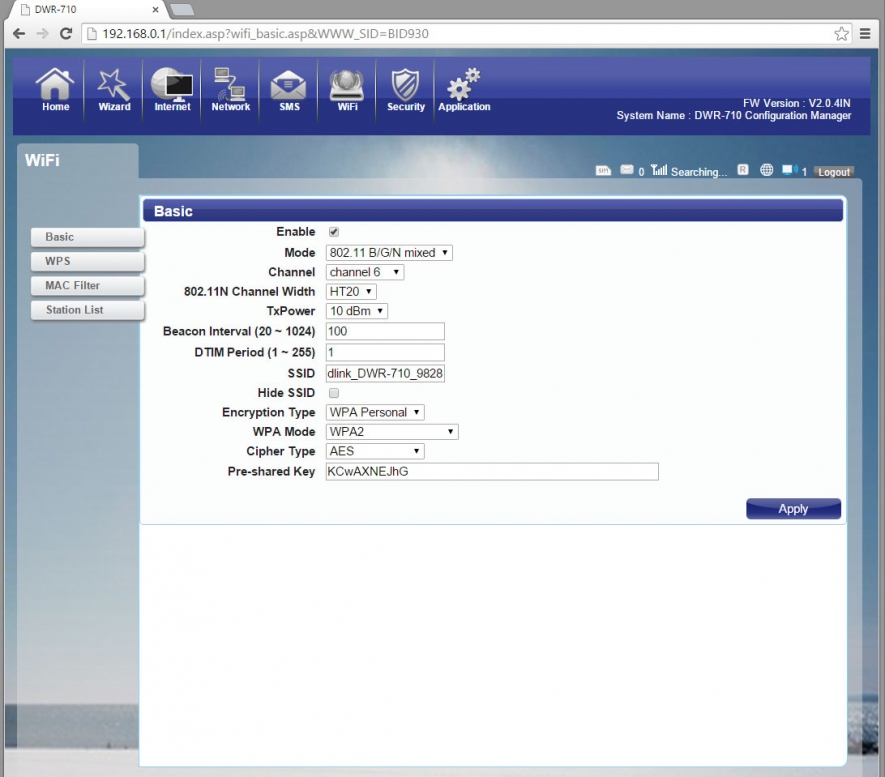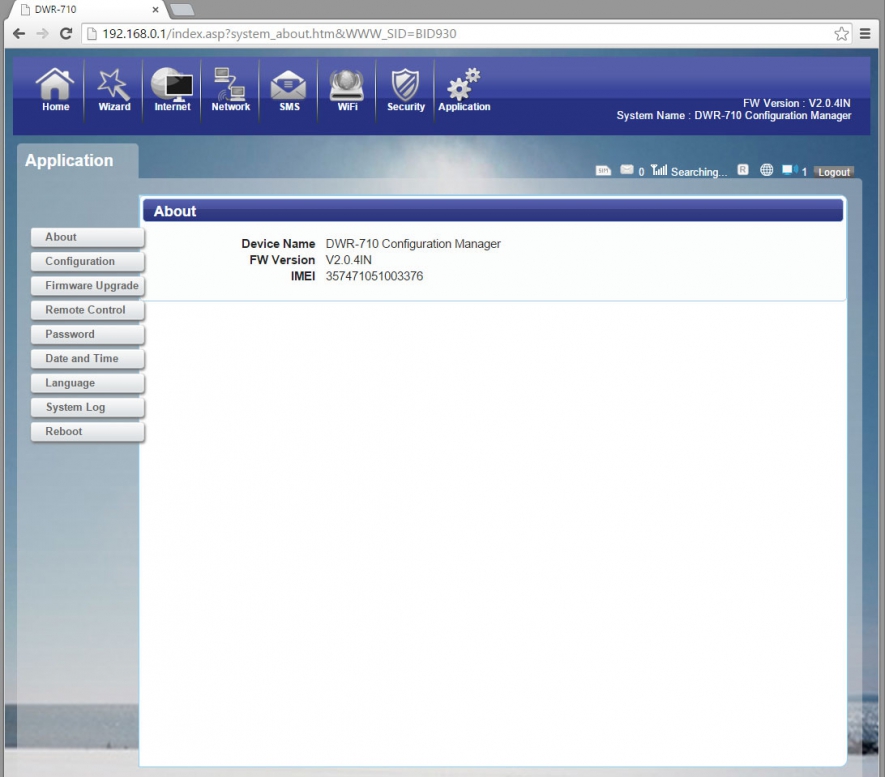 Tel:
077 8 39 39 25
075 4 100 545
E-mail:
info@LankaGadgetsHome.com
Showroom:
No:4B, (1st floor)
High Level Rd,
Kirulapone,
Colombo-06.
Opening Hours:
Monday to Saturday : 9.00 am to 6.00 pm
Closed on Sunday & Mercantile Holidays.
Bank Deposit/Transfer Payments:
Account Holder: Lanka Gadgets Home
Account Number: 061200110020300
Bank Name: Peoples Bank