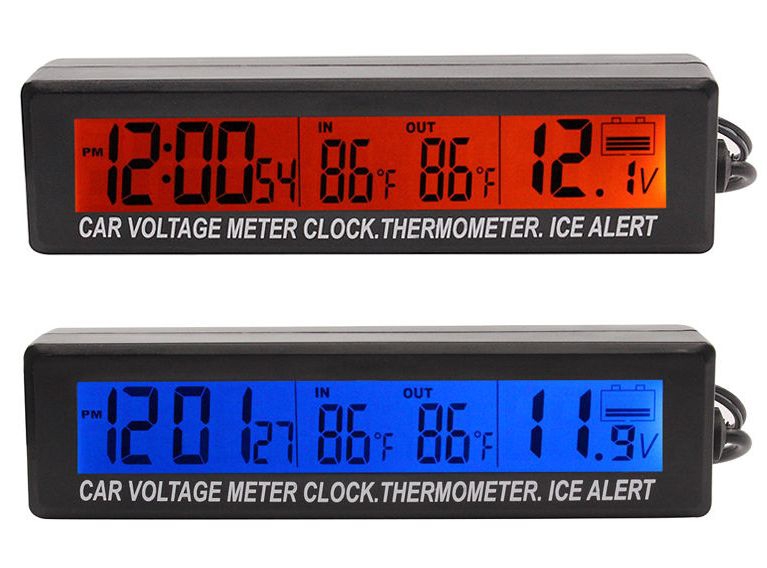 3 IN 1 Car LCD DIGITAL TEMPERATURE THERMOMETER CLOCK VOLTAGE METER with Voltage and Temperature ALERT KIT.

Product Description, Features and Technical Details :

DESCRIPTION:

Features:
1.Indoor and outdoor temperature display,
measuring range:
indoor: (-50) degree to 70 degree,
outdoor: (-50) degree to 70 degree
icing alarm display will turn on as temperature lower (-1) to 4 degree
2.12/24 hour format display.
3.Inspect and display real time automobile storage battery voltage
4.Orange and Blue back-light is shiftable
5.Excessive or lower voltage alert function

Specifications:
Display is powered by button batteries
Back-light is powered by cigarette adapter, suitable for both 12V/24V cars
Outdoor sensor cable length is 1.5 meters
Display temperature format in C/F

Operation:
1. Connect plug to car cigarette socket, put temperature sensor outside and fix it at car door for edge, then run the car, product will display indoor temperature (icon show IN) and car battery voltage.
2. Press IN/OUT to shift to outdoor temperature display.
3. When temperature outside is lower than -1-4 ,ICE icon will display.
4. The number at right side is car battery voltage.
5. Press the side button to shift blue and orange color back-light.
6. If any abnormal display, please take out the battery for a while and reload it again.

Shell color: Black
LCD display: 95mm (L) * 15mm (W)
Product size: About 110mm * 23mm * 29mm

Package includes:
1x Digital Car Voltage Monitor
1x Car Cigarette Socket
1x User Manual Instruction


Price Rs: 2600.00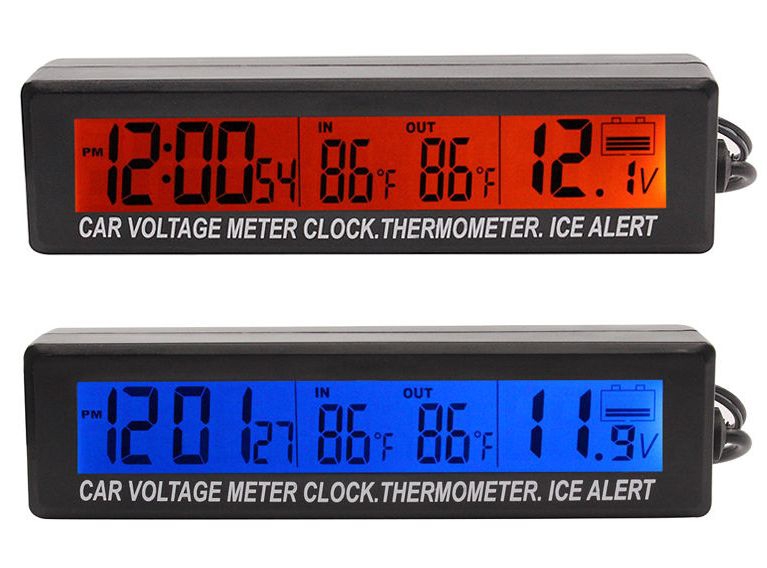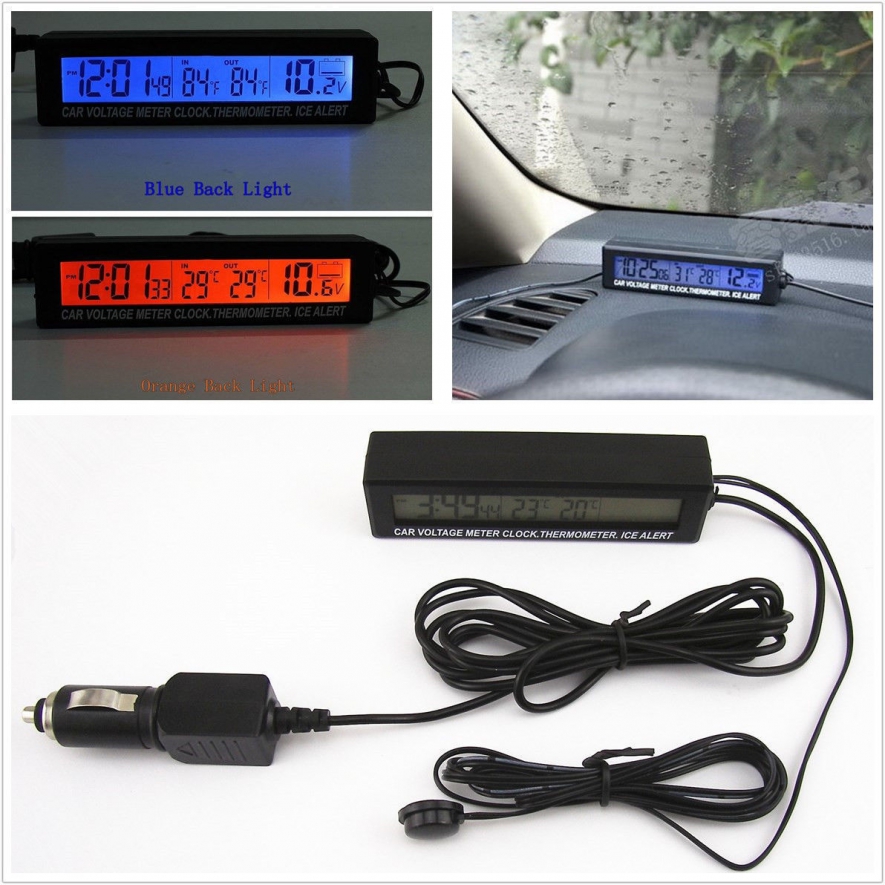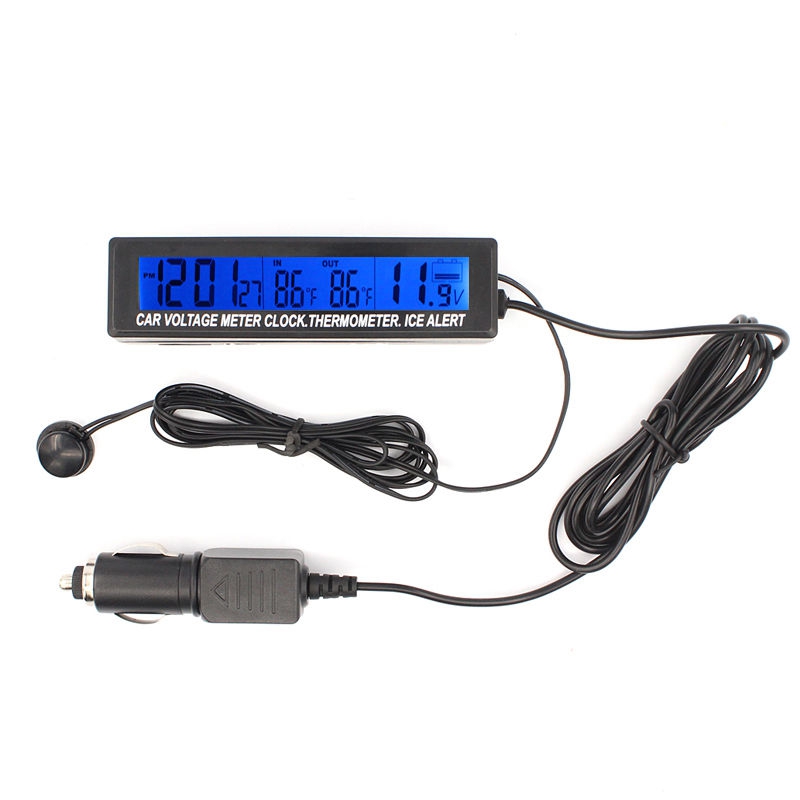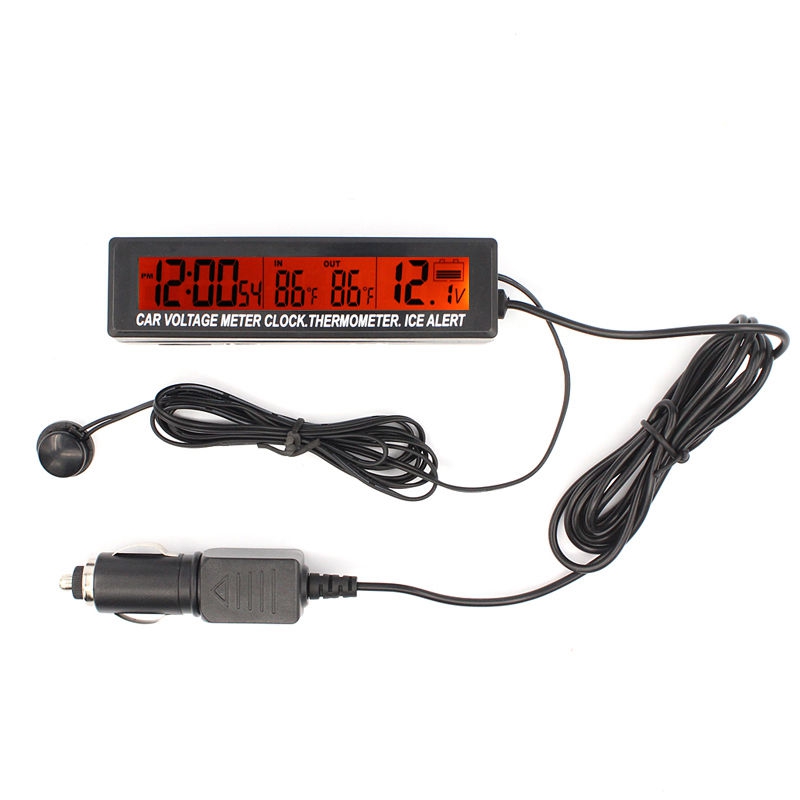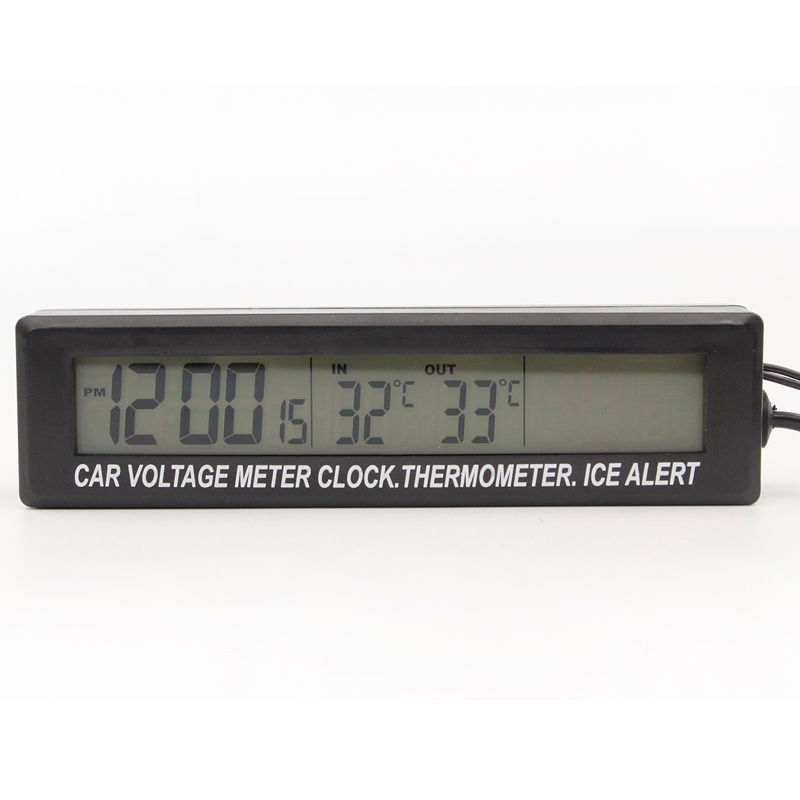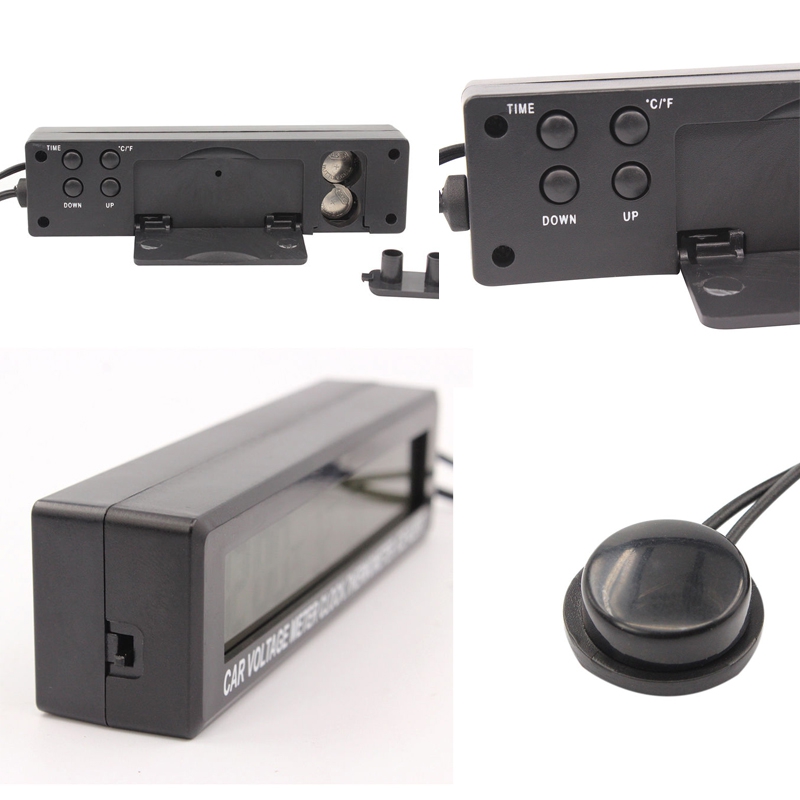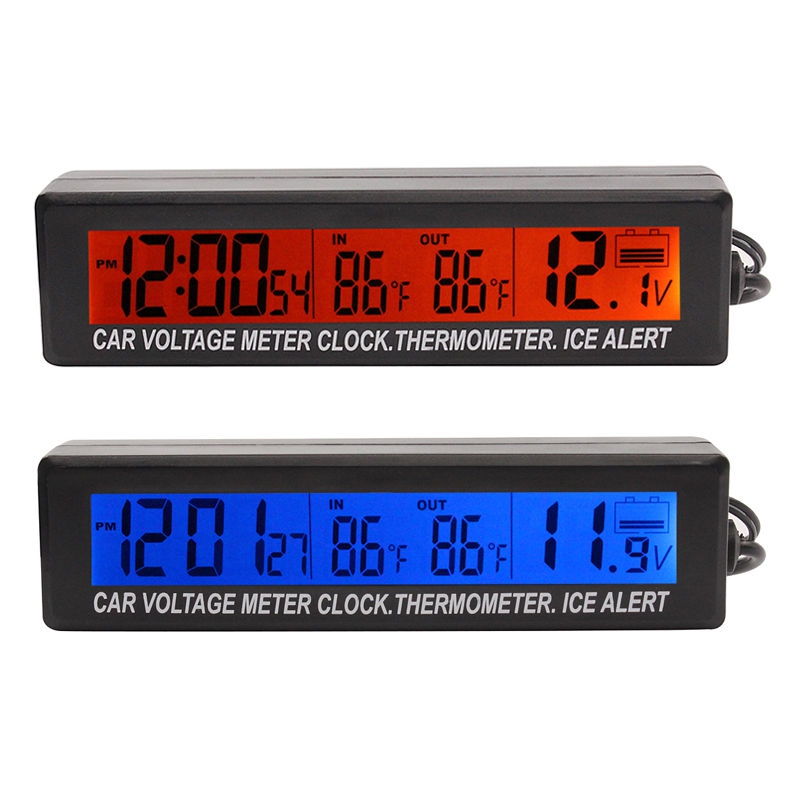 Tel:
077 8 39 39 25
075 4 100 545
E-mail:
info@LankaGadgetsHome.com
Showroom:
No:4B, (1st floor)
High Level Rd,
Kirulapone,
Colombo-06.
Opening Hours:
Monday to Saturday : 9.00 am to 6.00 pm
Closed on Sunday & Mercantile Holidays.
Bank Deposit/Transfer Payments:
Account Holder: Lanka Gadgets Home
Account Number: 061200110020300
Bank Name: Peoples Bank